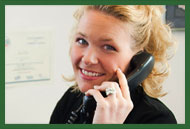 Office: 604-857-5610
Fax: 604-857-5620
3555 Ross Road
Abbotsford, BC, V4X 1T1
Our Team
Tan Troung moved to British Columbia's Fraser Valley from Vietnam in 1980. Nine years later Tan and his family started a mushroom farm, and in 1995, Tan became a contracted grower for Money's Mushrooms. In 2000, Tan started producing mushrooms under his own label and his farm-one of six that grow mushrooms under the Farmer's Fresh label-now produces over 225,000 lbs of mushrooms every week.
Kelly has a long history with mushroom farming and brings a unique skill set to Farmer's Fresh. She worked at her father's mushroom farm before moving into the composting industry and went on to gain direct management experience in a variety of agricultural and industrial sectors. Kelly holds a Diploma of Business Financial Management from BCIT and brings more than 13 years of management experience to our team.
Garth has notched up more than 25 years of experience in marketing, business development and sales. Before joining Farmer's Fresh, Garth helped a small family-owned mushroom farm in BC grow into one of the largest producers of conventional and specialty mushrooms in Western Canada and the Pacific Northwest. Garth pioneered the exporting of mushrooms to California and the US Northwest. He is passionate about the organic food industry and was instrumental in helping a number of BC mushroom farms obtain organic certification.